jQuery Wins .Net Magazine Award
---
Word has just come in that jQuery has won the 2009 .Net Magazine Award for best Open Source Application. jQuery was in the final voting with Firefox and WordPress.
Simon Willison graciously accepted the award for the team: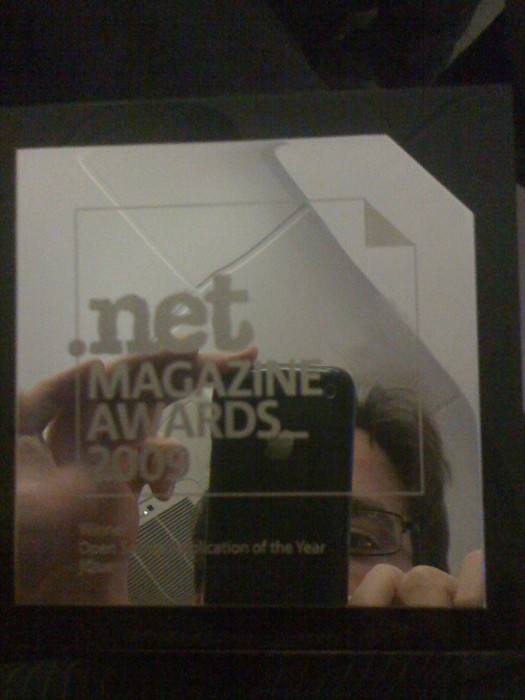 This award really goes out to the whole jQuery community and all the contributors that made jQuery what it is today. Congratulations!