YShout – Real-time Chat with jQuery
---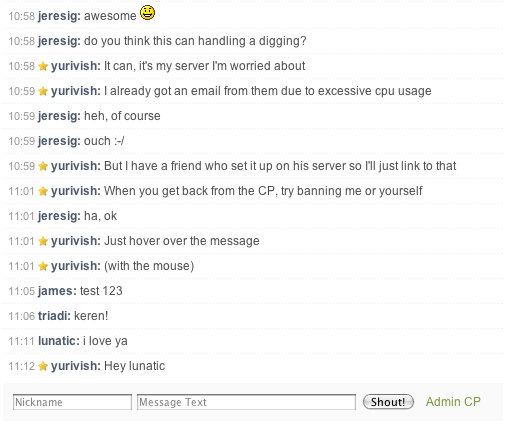 Yuri Vishnevsky has just released a new AJAX chat application that makes great use of jQuery. This application allows you to embed a chat area into a section of your web site and have it update in real-time as users chat with each other. It's really slick and works quite nicely.
YShout includes a bunch of nice features:
– Unicode Support
– An administration area
– Flood control
– and a history viewer
You can view demo of it in action on the project page.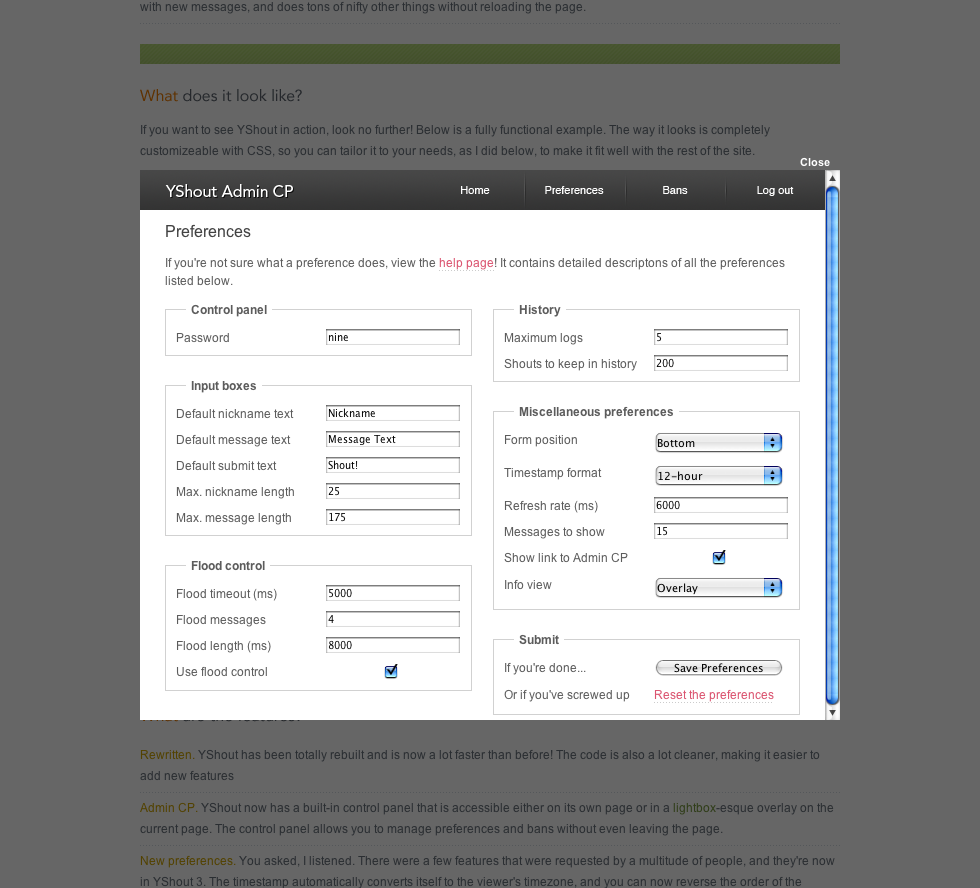 Probably the most interesting part, from the perspective as a jQuery user, is that this isn't the first version of his application – it's the third – and is the result of a complete re-write from Prototype to jQuery. Yuri stated that the reason for this switch was that "the file size coupled with the method chaining" together with the "intuitive syntax".
If you like this application, you should Digg Yuri's article, as I'm sure a lot of other webmasters would love to put this on their web sites.